Sell my car throughout the UK – company or personal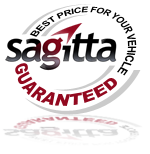 Please fill in the form below with as much information as you can we will get back to you within 24hours with the best price to buy your vehicle.
We don't charge any hidden fees and as long as you are honest with your description the price we quote is the price you will receive!
Take all the hassle out of selling your car 
Selling your used car privately can be a bit of a headache.
You may get a little more money compared to a trade in price or than one of the We Buy Your Car kind of sites, but you must do everything as part of the sales process.
What if we could get you MORE money for it?
Let us sell your car for you on our forecourt for a retail price. We do this on a no sale, no fee basis.
Forget about all the typical problems of trying to sell the vehicle yourself while still getting a great price for it.
We can help you sell your vehicle via our vast network of traders and in some cases, our own customers, for a fee starting from just £350.
Why is it less hassle for you?
We turn down the silly offers
We filter out the tyre-kickers
We get rid of the canvassers
You don't need to hang around at home waiting for people
If someone doesn't show up your time isn't wasted
What we do…
Ask a retail price for the vehicle
The vehicle will be fully valeted
We photograph the vehicle inside & out
Sort the vehicle preparation and paperwork for sale
It will be kept on our fully insured site
List it on all major classified websites
Offer a 3, 6 or 12 months warranty to the buyer
We can Part Exchange the buyers car on your behalf
We can offer Finance Packages to the buyer
What next?
Fill in the form above for a prompt response!
---